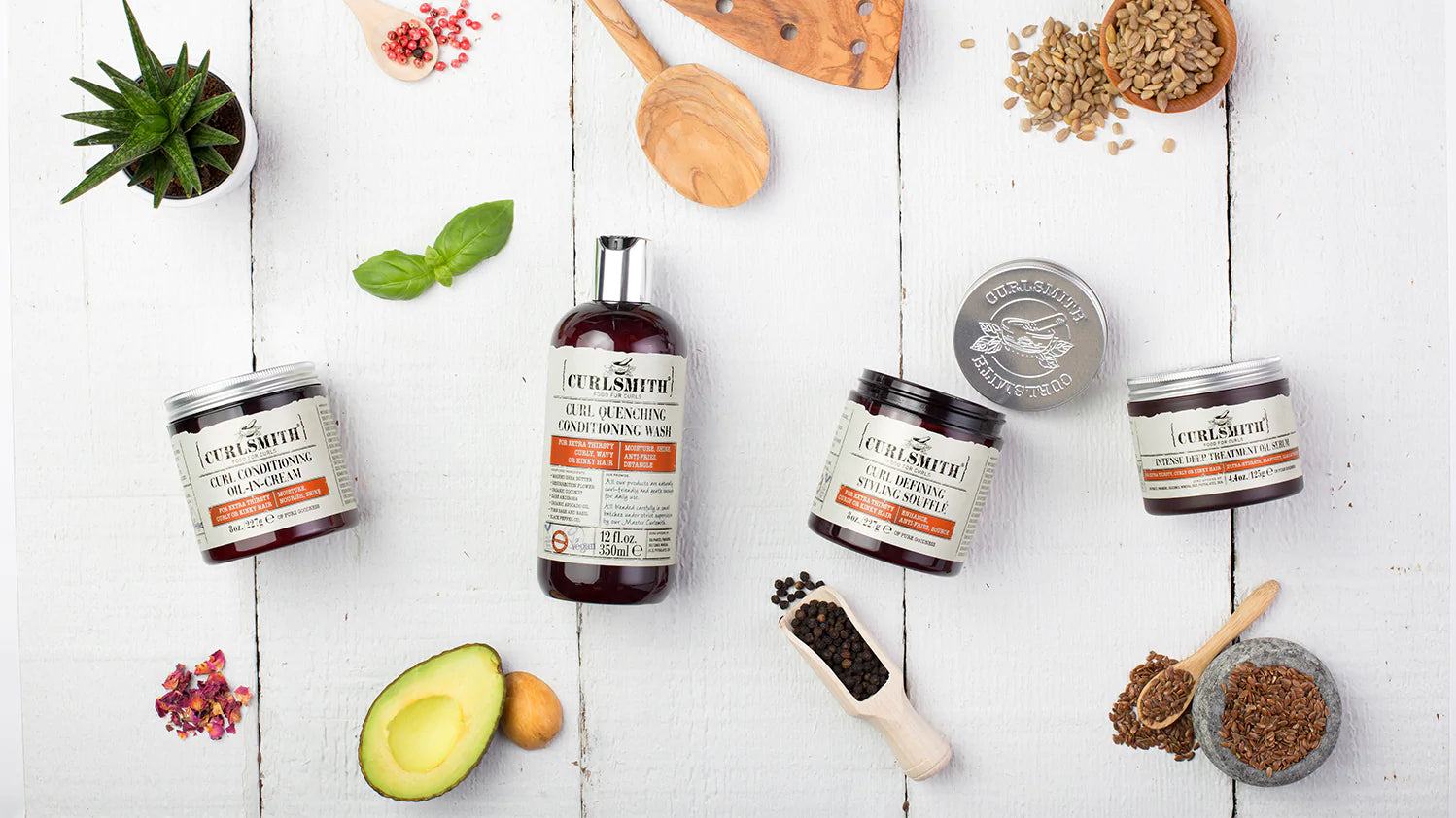 PROTECT WHAT MATTERS
We are committed to reducing our environmental impact and we are constantly updating our sustainability goals. Today our packaging is 85% recyclable. Our labels can be easily peeled off (click here for inspo on reusing our bottles and jars). By the end of 2022, 50% of our packaging will be made from recycled plastic, and we will be offering 100% plastic free options. 
CARBON CONSCIOUS
We don't believe in unnecessary travel - for people or product. Our global team works almost 100% remotely. Our products are made in the USA, and 90% of what we make stays here, meaning more local jobs, fewer product miles and a smaller carbon footprint. All of the direct orders from our website are carbon neutral within the USA and we are working with our partners to do this elsewhere.
ANIMAL FRIENDLY
We believe no animal should suffer to make us look beautiful. We are incredibly proud of our Cruelty Free status, which is certified by PETA. All Curlsmith products are tested on curlfriends and family, never on animals. Our line is also Vegan friendly and doesn't contain any animal-derived ingredients or byproducts.