Ingredient Transparency with Clearforme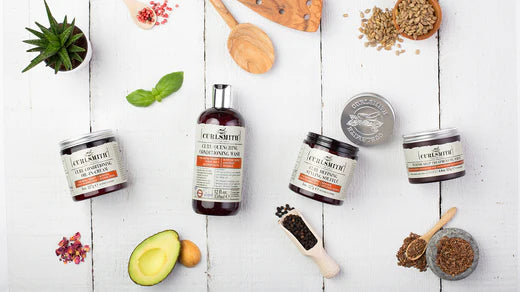 Curlsmith was born from a curly community to create premium products with clean recipes to serve the needs of all curls. We only include all the ingredients curls love and leave out the ones they don't. Using clean ingredients is key to feeding your curls with what they need to remain healthy.
To provide full transparency, every product page on our website features clickable ingredients powered by ClearForMe that are customer friendly and easy to read. We chose to work with a third-party neutral ingredient company to add that extra layer of trust for our curl friends that like to research the ingredients within their selected products. After all, who would know that Sodium Methyl Cocoyl Taurate was simply salt of a coconut fatty acid used as a surfactant to increase foam and cleanse?
Who are Clear For Me
The founder, Sabrina, struggled when she experienced an acute skin allergy. She launched a quest to find out exactly what ingredients were causing this reaction. She quickly learned how overwhelming it was to navigate an ingredient list, even as a data analyst, let alone for the average consumer.
Over a million different ingredients can be used in beauty products, each with several names. This makes understanding labels confusing and challenging, especially when wanting to avoid certain ingredients. ClearForMe is an unbiased resource that maps each ingredient across all its synonyms to provide fact-based, objective information via clickable ingredients.
ClearForMe is Sabrina's answer for clearing up ingredient confusion within the beauty industry. She knew this would be an excellent way for consumers and companies that stock the products to clearly understand what ingredients are included. Let's hear about the mission from Clearforme themselves.
" The core mission for Clearforme is to sort manage and create easy access to the worlds ingredients information. We enable people and companies to make informed choices on the products they use and sell. 
There are over one million ingredients that go into the beauty products that we use. Many of those ingredients have multiple names, complex use cases and are confusing to research" 


Curlsmith X ClearForMe
Our partnership with ClearForMe will help consumers feel empowered to shop confidently. With a range of five recipes, you will surely find the perfect products with a clear understanding of every ingredient.