Curlsmith's Community Commitments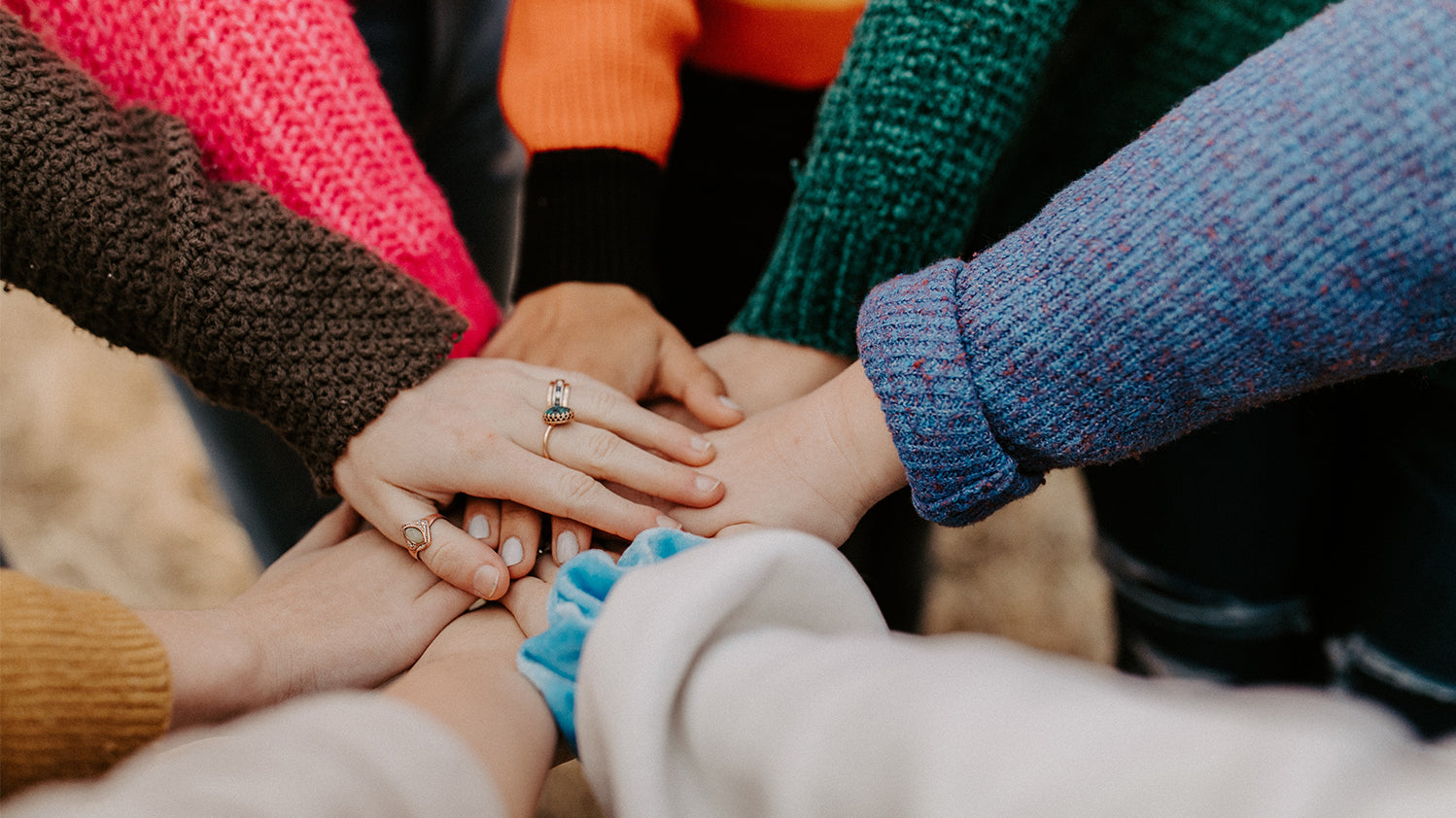 As part of our drive to become a better business, Curlsmith has been actively looking for ways to give back to our community.
As of 2022, we have committed to regularly donating our products, funds and time to non-profits in Europe and the USA.  We are still at the start of our journey, but we wanted to share a little about the causes we're supporting and a few of the things we've done so far to help.
Haircare for Hygiene Poverty
It's easy to dismiss the beauty business as superficial. But our community of curlfriends have taught us that haircare goes far beyond the surface.  How we look on the outside often reflects what's going on inside. What's more, looking good can make us FEEL good, and when we feel good, we're better able to take care of the business of living! That's why Curlsmith is on a mission to spread Curl Confidence and empower everyone to love the hair they have.
When the Curlsmith team heard about the growing issue of hygiene poverty, we knew we had to do something to help. Hygiene Poverty means not being able to afford many of the everyday hygiene and personal grooming products most of us take for granted. Women, children, and families living in poverty often have greater health problems and are more likely to suffer from disease and low self-esteem, and can become less resilient due to a lack of having proper nutrition, hygiene products, and safe environments to live and thrive. Poor health can keep women, children, and families from working, attending school, and participating in community activities for weeks or even years at a time, holding them back from being involved in their community.
Talking to incredible non-profits like Project Beauty Share in the USA and The Hygiene Bank in the UK helped us understand just how widespread this issue is, even in communities close to home. Many food banks don't provide personal or household care items as standard, and these products aren't covered by US food stamps. You can read more about how our charity partners are fighting hygiene poverty here.
What we're doing about it.
Donations - Every year Curlsmith will be donating $50,000 worth of essential hair products like shampoo and conditioner to Project Beauty Share and The Hygiene Bank. In addition, we'll be running quarterly awareness campaigns and promotions like our recent 1FOR1 initiative to 'top up' product donations to match customer orders and raise funds for our charity partners. We will also to continue to donate damaged warehouse stock to local shelters, with the added benefit of reducing landfill waste.
Volunteering - Every Curlsmith employee is encouraged to volunteer at a charity of their choice for half a day every month, funded by head office
Fundraising - Charities like Project Beauty Share and The Hygiene Bank rely on monetary donations to keep their operations running and raise awareness. Curlsmith has committed to adding to the pot, with an annual corporate donation or fundraising activities involving our team and our wider community. Watch this space for more details of our fundraising plans
How you can help fight hygiene poverty
Follow @curlsmith_official and sign up to our newsletter for regular charity partner updates
Shop Take part in our quarterly Shop to Give promotions like the recent 1FOR1 promotion.
Give Visit our partner websites - Project Beauty Share (USA) or The Hygiene Bank (UK) to find out how you can donate cash, products or time