10 Best Hairstyles For Curly, Wavy, & Coily Hair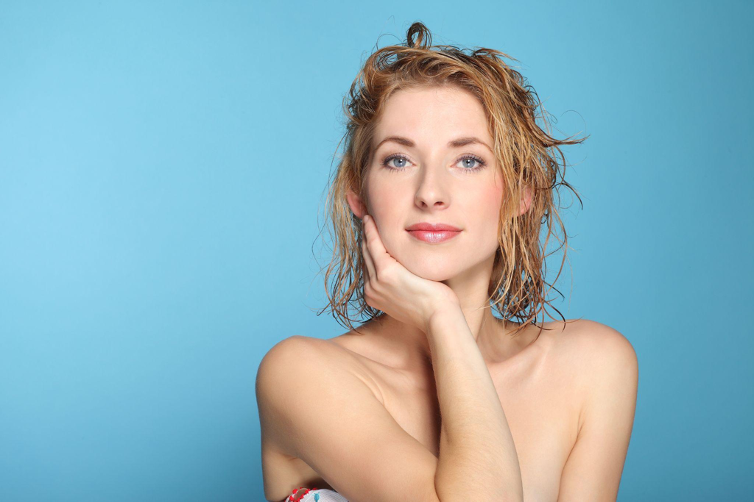 Curly hairstyles are always on-trend, and rocking your curls however you like is so important. From big bold styles, to a sleek up-do, you can create your own styles to feel confident flaunting your locks. The approach to your styling will depend on your curl type, whether curly, wavy, or coily. No matter your style or product needs, Curlsmith is on hand to help you create your perfect curly hairstyle. 
Table of Contents:
What You Need to Know Before Styling
Before you choose the hairstyle to create, you'll need to know some key information about your own curly hair. This means you'll be able to select your curly hair products as best as possible for your hair's needs. 
Take our curl quiz to determine your hair type, so you know what to expect when creating your curly hairstyles:
Before styling, here's what you should identify about your tresses:
Top 10 Hairstyles to Create Curly Envy 
To showcase your best look and enjoy your beautiful hair, here are the best curly hairstyles for waves, curls, and coils. Guaranteed to make you the centerpiece of inspiration from your fellow curly friends! 
Whether you have curly, wavy hair, or coily hair, you'll find all the inspiration you need from these curly hairstyles to create a look that's unique to you. Make sure your hair is freshly washed with shampoo and conditioner, and you have applied leave-in conditioner.
Au Natural 
Wearing your hair down makes for a flawless look which requires minimal effort to create. 
Once you have completed your 

curly hair routine

, you can start to style. 

Apply a styler before drying your hair with a 

hair dryer and diffuser

.

The styler may create a light cast, which you can scrunch out to create soft, bouncy curls.

For those who want a little more wow factor, try adding 

volumising products

 before drying, to achieve bigger, bouncier curls. 
Casual, Loose Updo
Perfect for a casual look:
Sweep your curls into a loose bun at the back of your head, using a scrunchie, or pinning down with bobby pins. 

You can use a 

gel styler for curly hair

 to tame any loose curls, or to style your edges. 
More suited to type 2 hair and type 3 hair, this curly hairstyle is also great for day two or three hair, and you can use our Moisture Memory Reactivator to refresh your curls between washes.
Twist Back
A creative way to keep hair out of your face as you go about your day. Perfect for types 2 and 3 hair. 
Take small sections from the front. 

Twist them around themselves backward.

Secure at the back of your head with a clip or an elastic. 

The rest of your hair can hang down, creating a perfect, casual but romantic, curly hairstyle. 
To create this look, you'll want to create a lightweight definition, so we recommend our frizz control products that provide a medium hold. 
Two Strand Twists 
More suited to those with type 4 hair, two strand twists can offer a protective curly hairstyle for your locks. 
Apply a styler to drying hair, and part into small sections. 

Split each small section of hair into two, and twist the two pieces together to create a 'twist'. 

Continue on around your head, and we recommend applying our 

Curl Defining Styling Souffle

 to create a buildable hold. 

Use our 

Shine Gel

 to create patterns with your edges using a small comb or toothbrush.
The Wet Look
Great for all curl patterns, this curly hairstyle creates an elegant finish no matter the occasion. Using glossy hair products to minimise dull hair, you can create this shimmering wet look curly hairstyle. Try this look after washing and applying leave-ins, then use our Shine Jelly to create medium hold or Shine Gel for a strong hold. At Curlsmith, all of fragrance-free Shine Recipes have been dermatologically tested to be suitable for most people with scalp sensitivities. 
French Braids
French braids are a great curly hairstyle to keep your hair out of your face, perfect as a hairstyle to wear to a festival: 
Part your hair in two by creating a center part, so you can create two large french braids. 

Beginning at the front of your head, create three small sections of your hair.

Begin by placing one of the outside sections in between the other two, then doing the same with the strands on the opposite side. 

Continue down your hair, pulling in more hair to each of the sectioned strands as you go. 

Secure the braid with an elastic, and then repeat on the second section of hair. 
Braided Bun
This curly hairstyle is a great option for bringing elegance to your look, perfect as a hairstyle for a wedding. Your hair stays out of your face, with a subtle glamour provided by the braid at the back:
Pull your hair back from your face loosely. 

At the back of your head, collect the hair into your hand, and create a braid.

Once your plait is created, twirl the braided end around itself to create a bun. 

Secure to the base of your hair with an elastic or using bobby pins. 

Create dimension at the front by pulling a few curls gently out of the bun to hang loosely. 
Slicked Back into a Fluffy Ponytail
To create your slick look use the best hair gels for curly hair to create dimension in this curly hairstyle:
Smooth the hair on the top of your hair back into the elastic or scrunchie, using the gel to slick your locks down. 

Leave the ends of your hair as volumised as possible, whether you create a bun or leave your fluffy ends as they naturally are.
This look is most suited to type 3 or 4 hair, because you can make the most of your hair's natural shrinkage. 
Space Buns
This curly hairstyle is great for styling kid's hair or those with short hair. The finished look will differ depending on your curl pattern and how you apply your styling products. To create this look:
Split your hair into two sections by creating a center part. 

Pull back one side up into a bun at the top of your head, above your ears, and secure with a clip or elastic. 

Repeat on the other side of your head. 

You can pull a few curls down at the front to soften the look, or slick back the front and smooth your edges with a gel.
Colorful Curls
Experimenting with a look isn't just for those with straight hair! You can create colourful and fun curly hairstyles, without the damage! Curlsmith temporary hair colours coat your curls in a vibrant pigment, and wash off with one shampoo, without leaving residue. That way, no matter the hairstyle you want to create, you can make sure you stand out at every opportunity.
Best Hair Products for Styling 
When creating your perfect curly hairstyle, it's essential you use the right styling products to help you. From adding shine to providing hold, they help you create the curly, wavy or coily hairstyle of your dreams. Choose the best styling products for the final result you want to achieve:
Cream

 - Creams provide a softer hold, and enhance curls. Perfect for a more natural curly hairstyle.

Jelly

 - Jellies have water-based formulas with a light/medium hold with a light cast. These can help you create a softer curly hairstyle. 

Foam

 - Foams provide volume and leave you with weightless, big curls. These can be great for creating a bold curly hairstyle. 

Souffle

 

-

 

Our souffle provides a buildable hold with a flexible cast. This means you could create a more natural look or add hold for a dramatic curly hairstyle when you feel like it.

Gel

 - Gels provide a stronger hold, with definition and a long-lasting style. That way, you can opt for a long lasting curly hairstyle which requires more hold to create. 
Curlsmith stylers are ranked from 1-10 in terms of their strength of hold. From soft hold (1) to strong hold (10). A stronger hold product will create a gel cast over your hair, which is a slightly crunchy setting, but you can break the gel cast with ease. 
Top Tips for Styling Curly Hair
Styling your curly hair is ultimately down to personal preference. You can choose to style your locks however you like them best. When styling your hair, you need to choose the right products, but you also need to use the right techniques to protect your tresses and create the look you want. When styling your locks:
Use a wide toothed comb

 - A wider comb is preferable if you do have to comb out a knot. Otherwise, we advise that you try not to brush your hair while it's dry. When you are combing, go from the ends and work your way up to the root to help 

prevent hair breakage

. 

Apply leave-in conditioner before your styler

 - 

Applying leave-in conditioners

 help to moisturise and prepare your locks before you create your curly hairstyle. Not only that, but styling while your hair is wet and is coated in leave-in conditioner creates slip, which can minimise breakage.  

Protect your curls at night

 - Once you've created your curly hairstyle, you want it to last all the way to your next wash day. That means 

protecting your curls at night

 with a satin bonnet, 

satin pillowcase

, or wearing your hair in a loose scrunchie. The 

benefits of a satin pillowcase

 include preventing pulling and friction on your curls as you sleep, helping to reduce frizz. 

Avoid heat where possible

 - Whilst reaching for the curling iron can help define some curls, your hair will thank you for keeping heat usage to a minimum. If you are going to use a heated styling tool, then make sure you use heat protection products. 
What to Avoid When Styling
When creating your curly hairstyle, you may be tempted to make some of the common mistakes people make when styling their curls. Here's what to avoid:
Avoiding the hairdresser

 

- Getting a regular trim is important for curls. It means you remove any split ends and reduce the 

appearance of damaged hair

, helping to reduce frizz. That way, your curly hairstyles will look fresher and healthier. 

Applying too much product

 

- You don't want to weigh your waves, curls or coils down with too much product. Applying small amounts, then building up to more is always the best method when it comes to curly hair. 

Having unrealistic expectations

 - Having a good understanding on the way your hair behaves is a great way to ensure you can expect realistic styles from your locks. If you have type 2a hair, you can't expect it to react to a style or product the way type 4c hair might. Know your hair type, and create curly hairstyles based on what works best for your tresses.
Haircare from Curlsmith
At Curlsmith, we create curly, 
coily hair products
 and 
wavy hair products
 from nourishing ingredients for your locks. All of our products are vegan and cruelty-free, and free from parabens, silicones, and sulfates.